Service Instagress was used by 100,000 people weekly. The service offered mass-following, mass-liking and other services, through which you can promote your account in the Instagram social network. Nevertheless, most users of the service got problems with the administration of the service. Instagress has not been updated for a long time and did not add new features to the set for promotion of the account.This led not only to problems with the user side, but also local problems, since the geographic service is located in the United States.
The situation with Instragress is not the most pleasant. However, let's take a look at this case from the positive side: now the market will be freed from the stagnation of one service. Potentially evolving services can attract more customers by introducing new functions.
That's why we offer you to take a part in history of Instagram promotion. We present SMM-geeks — promotional tool for Instagram, which can help you promote your account with needed criteria on any range.
SMM-geeks offers full cycle of Instagram promotion with detailed settings to improve promotional power. For example, if you are aiming to get followers on your business account — just choose needed options, such as gender, account activity and many others. Do activities only if target account has no more than specified number of followers. If people have many followers they may not pay attention to your activity because they get many followers, likes and comments each day — it is usual for them.
Sign up and get 3 days free-trial for the whole service's features:
You can check all possible settings on our official site below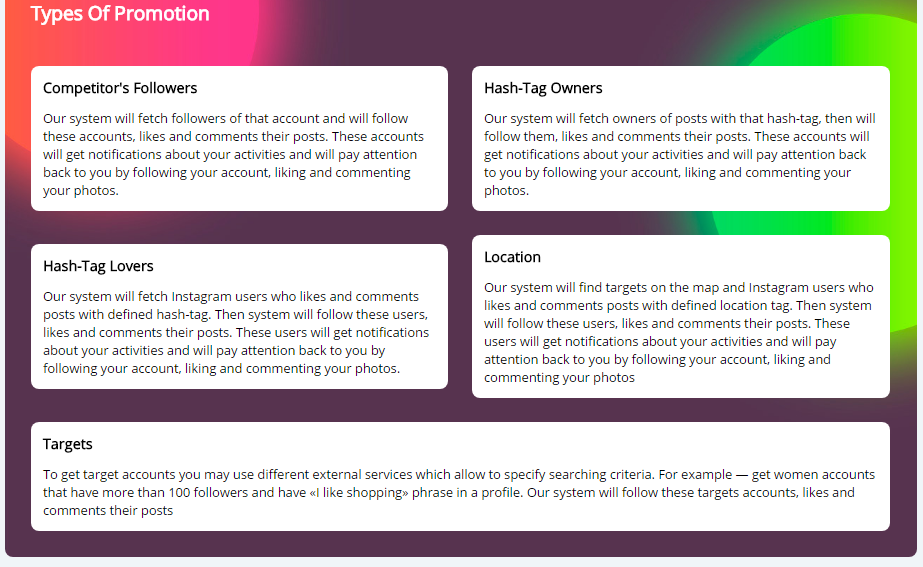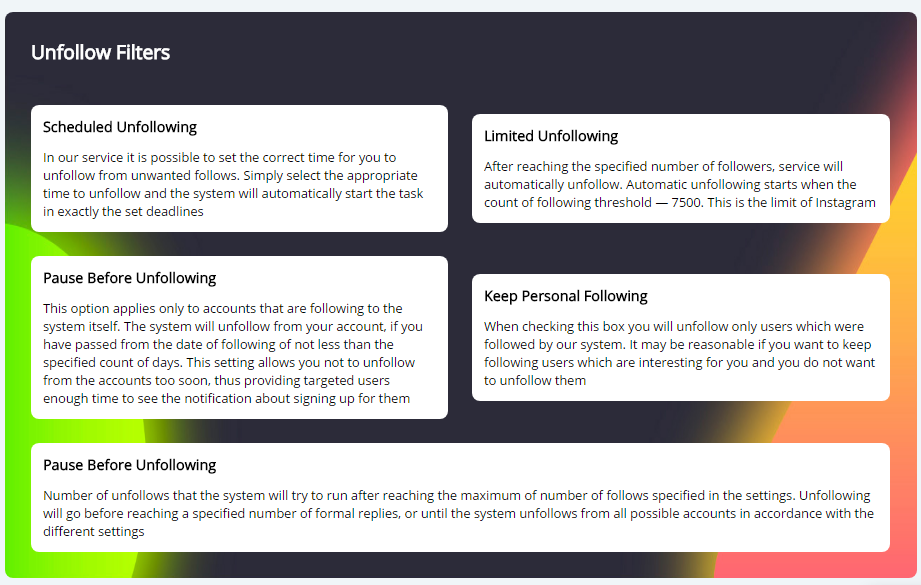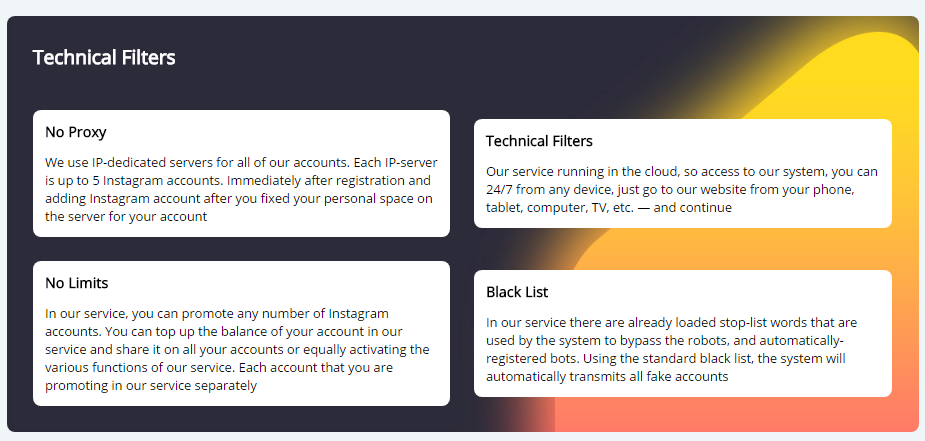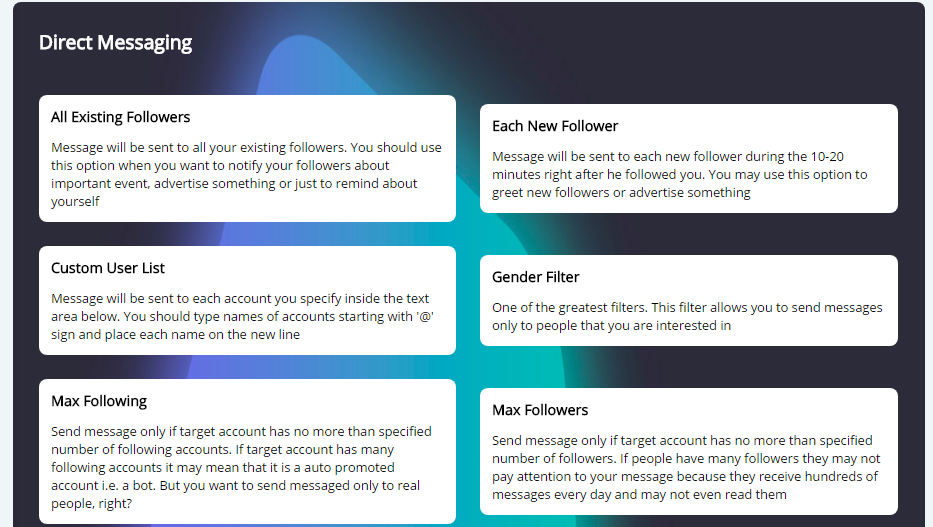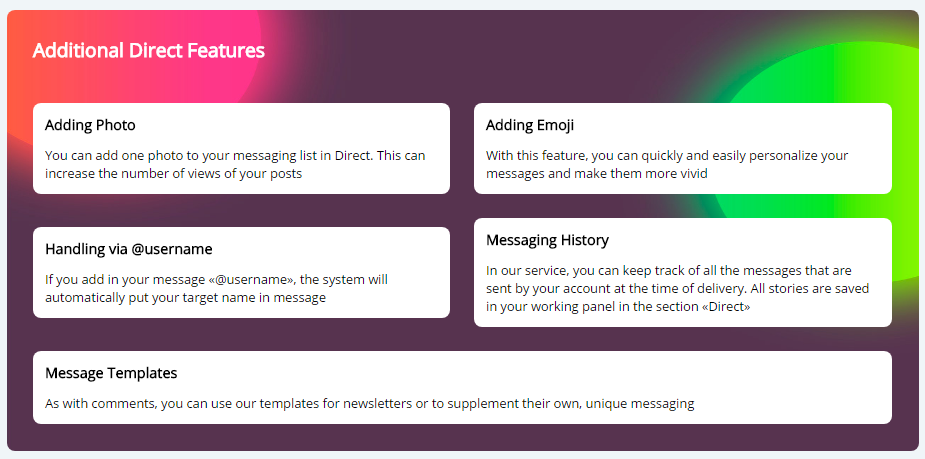 Thanks for choosing smm-geeks.ru and good luck on promotion! ;)